THE NAILER DRYWALL BACKER
Drywall Fastener for Supporting Interior Drywall Corners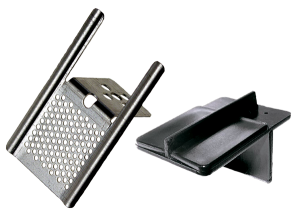 Very seldom does a product come along that proves user-friendly and cost-effective. Whether you are a drywall and framing contractor, builder, homeowner or supplier,
The Nailer
is the solution you have been searching for.
Drywall safety clips enhances job site safety and truthfully offers savings in materials and labor—while being a small and simple green building product with a big impact on energy savings and the environment.
Reasons to choose The Nailer
Eliminates extra wood or metal backing on the top plates and vertical corners
Reduces blocking time up to a staggering 80%
Less wood and metal to cut through for electrical and plumbing installations
Hip roofs need no bottom cords on jack trusses
Increases energy efficiency and saves money while building green
Advantages & Benefits
The Nailer is that simple way…It is the original and only patented drywall backer that hard fastens to both the drywall and the framing and it comes in 100% recycled plastic and galvanized steel. Benefits will warrant less product and money for the client, which translates into higher profit margins for your company.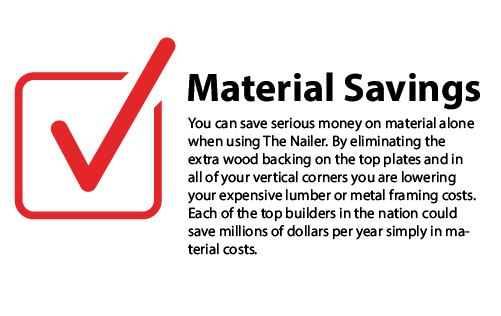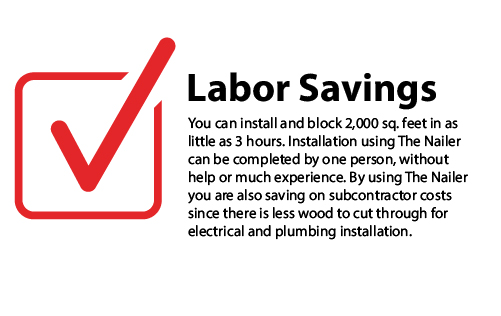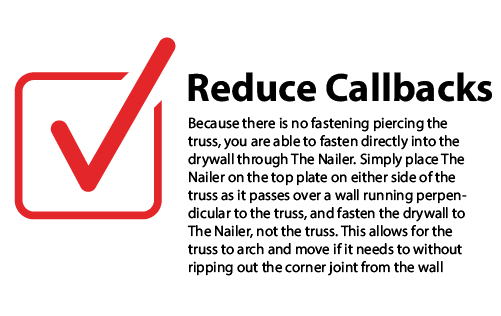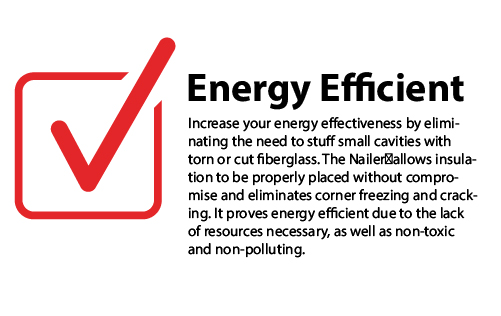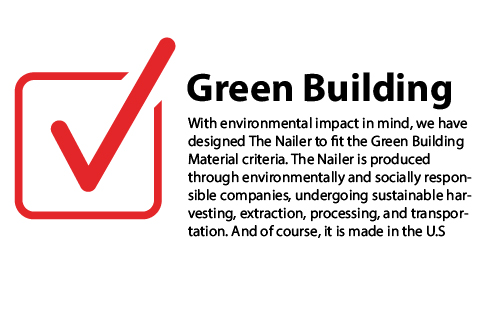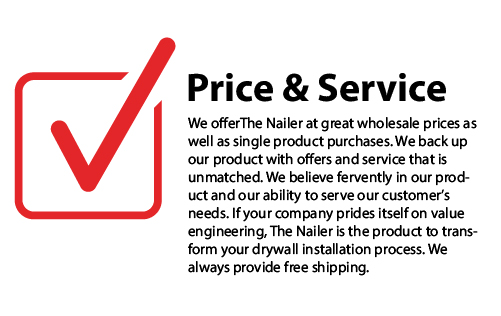 Average Savings of $2,657
Per 2000 sq. ft.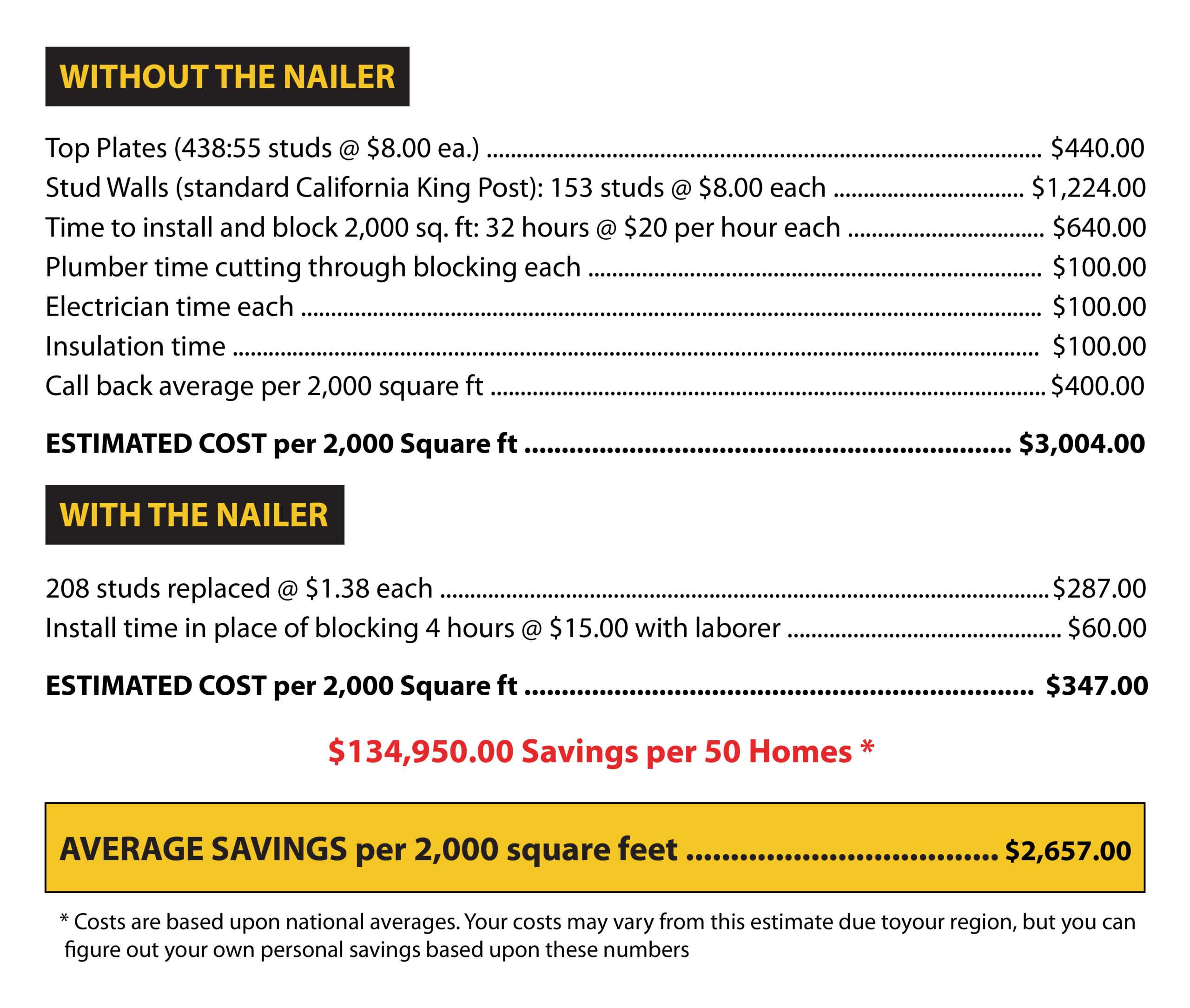 THE NAILER FAQS
What is The Nailer?
The Nailer is the only patented metal drywall clip backer that fastens to both drywall backing and the framing. Fasten with a screw or drywall nail gun to either wood or metal framing.
How Do You Use Drywall Clips?
If you are using the plastic Nailer drywall clips you can nail, screw or staple it to the framing. Not all contractors use air guns, so we have made it possible to install The Nailer using the most common of tools such as a hand staple gun. If you are using the metal Nailer you fasten it to both the drywall and the framing with a screw gun or drywall gun. This is true for both wood and metal framing. Use standard drywall or tek screws.
May I Use The Nailer on Metal Studs?
Yes. Simply fasten The Nailer to both wooden and metal studs and framing with one steel component screw or "Tek" screw. Fasten your drywall clips through the down stem with the beveled edge. This product has been designed and engineered so you will never have to go up on top or back behind a wall to put in the backing.
THE NAILER Newsletter
Sign up for our latest announcements, industry news,  DIY tips and special discounts.